Telenor Pakistan has announced the launch of its Super Intern Program 2022 for students and graduates to get hands-on experience as they take the initial steps in their professional journey. It is a six-week internship program which will prepare you for the professional field ahead. During the Covid-19 pandemic, Telenor Pakistan offered the first-ever virtual internship program in the industry, which was welcomed by the youth, academia, and many stakeholders.
As the threat of Covid-19 subsides and businesses return to normal operations, this year's internship program at Telenor will see interns back in the office as the program goes back to a hybrid setting where they will experience both working from home and the office.
During the six-week program, the interns will get an opportunity to get dedicated career counselling, be part of a design thinking workshop, have access to mental health sessions, interact with group interns and alumni, as well as work with the senior leadership in the organization. In addition, the interns will experience the fantastic work culture at Telenor Pakistan and explore the endless possibilities that a future at Telenor can provide.
Telenor Internship Details
 Employment Type:  Summer internship program.
Duration: 6 weeks.
Location: Islamabad
Deadline: 8th June, 2022.
Available Fields of Internship
There are several options available in each field you can look them up by clicking on each option individually and then look at the details/description section.
Finance
Commercial
Business
Corporate affairs
IT (Information Technology)
Duration of Internship
The Duration of the Telenor Super Intern Program 2022 is 6 weeks.
Deadline of Internship
The deadline for the Super Intern Program 2022 is 8th June 2022.
How to Apply for the Telenor Internship
 First, you need to go to the official page of Telenor Pakistan, you can click on this link here to go to the official page. On this page you can see all kinds of recruitment and career options are present for all countries that have an opening in any job category.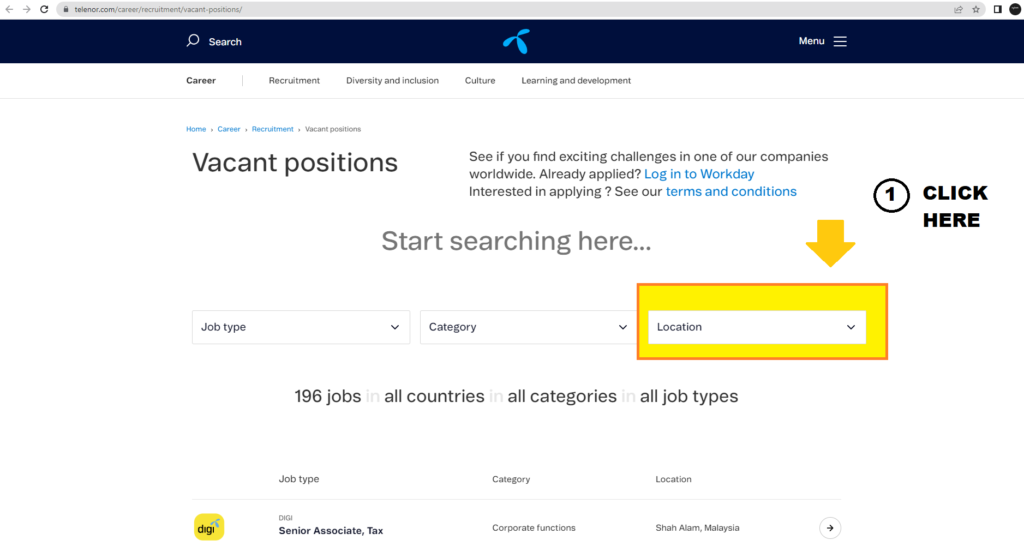 You can select Pakistan on the Location Tab. Select Pakistan to filter out all the posts that are open in Pakistan.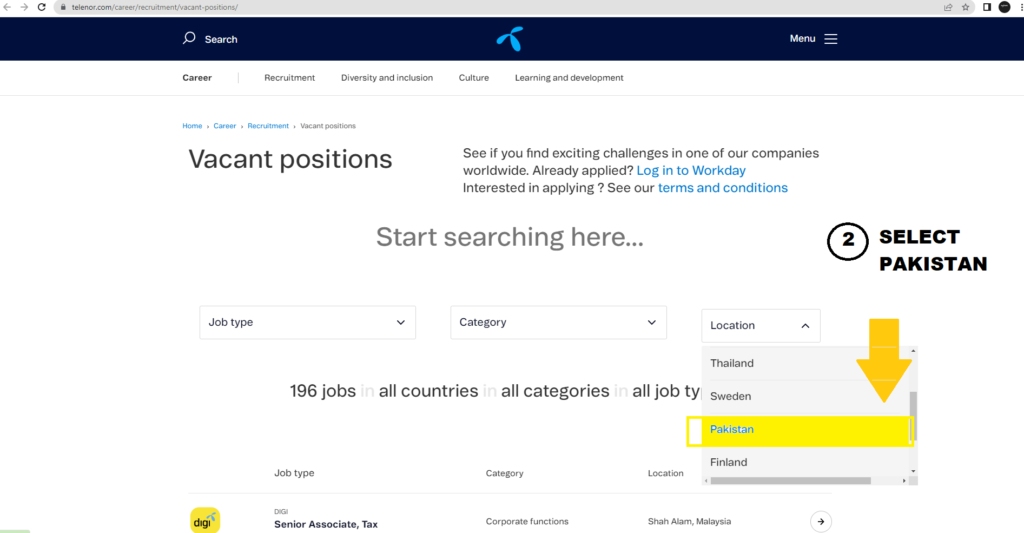 After selecting Pakistan all posts available in Pakistan will be filtered and it would look something like the image below. You can see there are many Telenor super intern 2022 posts. They are for different categories of job whether you want to apply in Finance, commercial, corporate, IT department. All are present you need to select what you want to the category you want to apply in.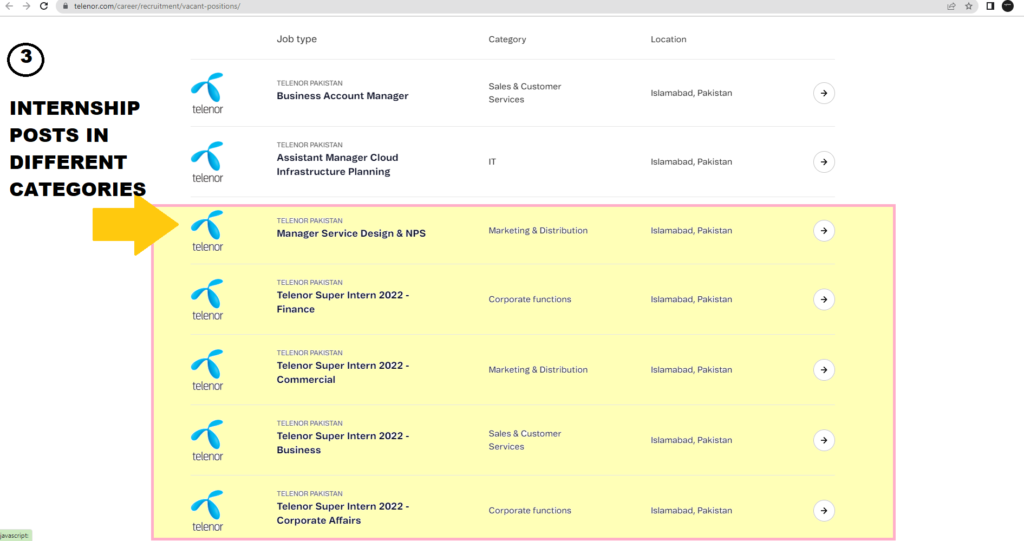 After you find out the internship category you want to apply in click on the small arrow in front of it. You will be taken to a page which will look something like this. You can upload your resume and it will auto-fill the form by collecting data from it or you can apply manually or if you have applied before you can use the data from the last time you applied. You can also sign in with your Linkedin account.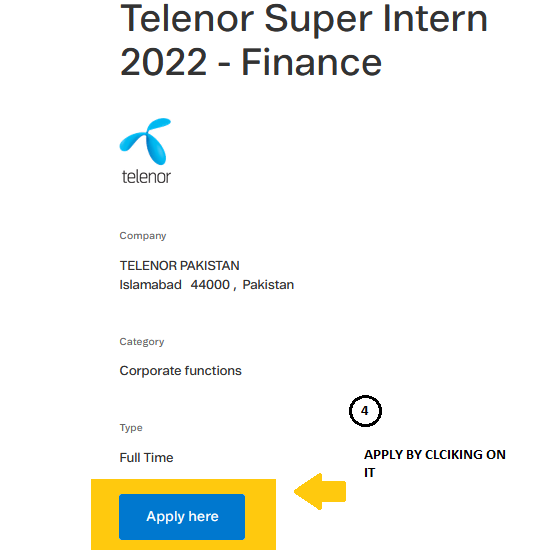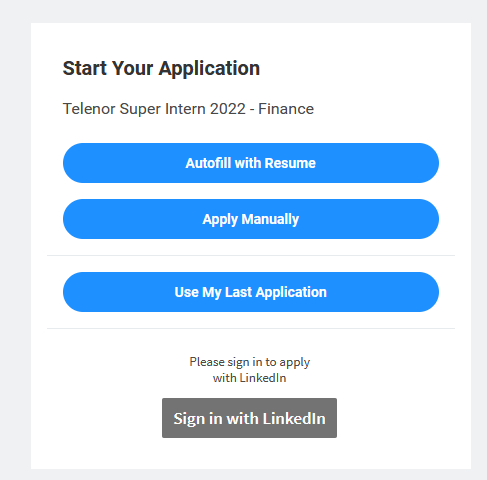 After that, you just need to enter basic information like your name, contact details, address,  and educational details.
Hope it we were helpful in solving your queries or questions that arose in your mind. If there are any further questions related to the application process you can ask us in the comments. Best of luck with the application process and all your future endeavours.
Note: For More Scholarships & Internships Please also join our WHATSAPP GROUP for the latest update.